We have a reputation for quality
Our mission is simple - FCS works to meet or exceed our customers' expectations by providing the best quality cartons possible. Whether folding/gluing or windowing, the pride of our employees in the products they produce for our customers is the cornerstone of our Quality Program. All materials used are of the highest quality. Add our internal quality processes, and FCS experiences 99.6% customer satisfaction.
Our quality workmanship has been very beneficial in providing us with customer referrals from other areas of the United States.
Quick Turn-Around Time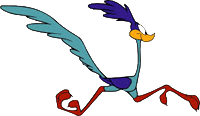 Always having additional capacity available is the key to providing FCS customers with quick turn-around on orders. We have recently added a Bobst folder/gluer to enable us to continue to meet our customers' time lines. Good communication with our customers helps FCS to achieve 98.4% on time delivery on orders.
We Run Difficult Jobs
Some of the orders are customers receive are labor intensive or not cost-effective for them to produce. This is where FCS adds value for our customers. We have personnel with over 20 years of experience setting up thousands of different products. This knowledge of the industry allows us to work with our customers to run difficult jobs in the most cost-effective way.
We can increase our customers' business if our customers do not have the right equipment or the jobs are too difficult for them to run
Full-Service Programs
MAKE & HOLD - FCS offers a Make & Hold program for our customers.
DROP SHIP - FCS provides Drop-Ship Programs for our customers. Our customers can provide documentation to blind-ship to their customers.
Very Competitive Pricing
FCS provides everyday low pricing to our customers. We work with our customers on pricing to help them be competitive on jobs they are quoting. At times, FCS can actually produce a finished carton for less than our customers can doing the entire job in hours.